By Susan Manlin Katzman Special to the Post-Dispatch

Photographers beware. Outdoor enthusiasts take note. This one-day drive could take a month – or more – as the route offers magnificent vistas every few miles and an awesome array of outdoor activities beckons at every stop.
Though impossible to capture the full glory of the Rocky Mountains, a road trip along Colorado's scenic US Highway 285 and US Highway 50, between Denver and Telluride, supplies generous samples of the majesty.
The highways sweep through breathtaking landscapes: red-rock formations, thick emerald-green forests, brilliant-blue rivers and lakes. Sparkling snow covers peaks. Meadows wear wildflowers. Ranches sport green to glowing-gold grasses garnished with clusters of grazing cattle. Aspens shimmer and silver shine.
In addition to Mother Nature decorating the scenery, small, quirky towns speckle the drive and short detours to national parks and hot springs resorts extend the pleasures.
This routing covers about 330 miles, a 6-hour drive without stops. But no matter what the hurry, stops are a siren song too hard to resist. Add the vibrant cultural and hospitality joys of the bookend cities, Denver and Telluride, and no telling how long one can stretch the vacation. Some visitors, overwhelmed by the grandeur, take up residence.
Highway 285 runs north and south for 846 miles through several states. Denver marks the northern terminus, where one starts this trip after, of course, touring Denver.
Denver
Colorado's capital, Denver, earned its nickname, the Mile High City, being perched 5,280 feet – or exactly a mile – above sea level. The city, founded at the base of the Rocky Mountains in 1858 as a gold-mining camp, is, today, a lively metropolis with a gold mine of tourist attractions. Art museums, a botanical garden, a museum of nature and science, a zoo, an aquarium, a performing arts complex and abundant high-quality restaurants and craft breweries add to the city's vibrancy. With easy access to bountiful outdoor activities and sporting nearly 300 days per year of sunshine, it's no wonder Denver is continuously ranked among the best US destinations and best places to live.
Here are a handful of highlight stops on this road trip: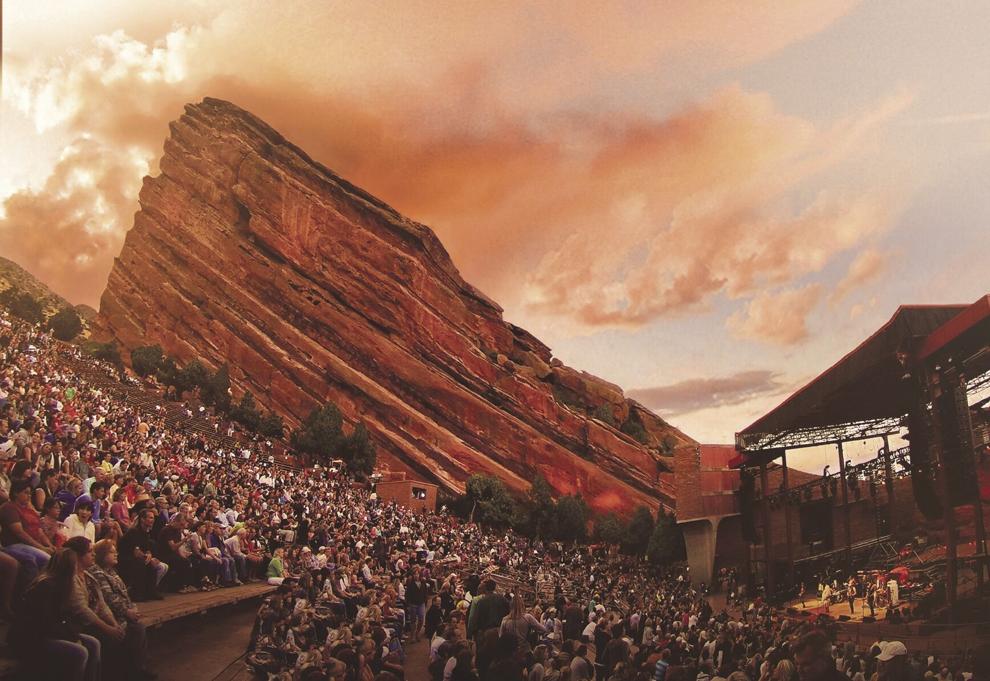 Red Rocks Park & ​​Amphitheater: Fifteen miles west of Denver, this dramatic amphitheater built into massive natural red-rock formations is considered by some to be the best outdoor concert venue in the country and the only naturally formed, acoustically perfect, amphitheater in the world.
Kenosha Pass: Stop and park at the Kenosha Pass Trailhead, then head out for a moderate-to-strenuous hike along a segment of the famous Colorado Trail for beautiful views, especially in the fall when the aspen trees change color.
Fairplay and South Park City: In addition to achieving fame for trout fishing, Fairplay earns kudos for South Park City, an open-air museum with over 40 buildings replicating an old mining town. And, yes, for those interested, here is the location featured in the foul-mouth animated TV series.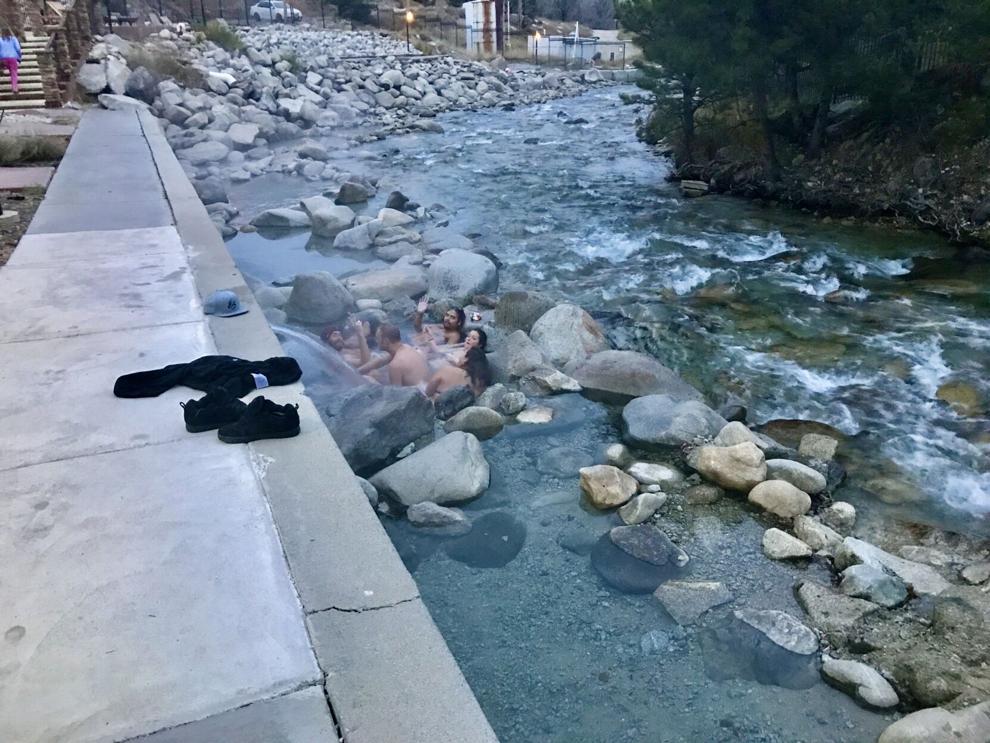 Nathrop and Mount Princeton Hot Springs Resort: Blink and you've passed Nathrop; however, pay attention as the town sits at the start of Chalk Creek Canyon and a five-mile detour leads to one of Colorado's best hot springs resorts. Mount Princeton offers a variety of lodging options as well a nice collection of hot spring pools. Particularly appealing are the rock-enclosed, intimate hot spring pools that bubble up in the cool, flowing water of Chalk Creek.
Poncha Springs: Tucked into a valley surrounded by the San Isabel National Forest, Poncha Springs is the Crossroads of the Rockies where two great transcontinental highways intersect. Stay a bit to enjoy hiking, fishing and disc golfing on an 18-hole course, then pick up US 50 at its junction with US 285 and head west.
Historic US 50 stretches 3,073 miles, running coast to coast, east and west through central United States. It reaches its highest elevation of 11,312 feet at Monarch Pass.
Monarch Pass: This high-elevation mountain pass carries US 50 over the Continental Divide, where rivers flow either east to the Atlantic or west to the Pacific.
Monarch Mountain Ski Area: Known as relatively affordable, this family-friendly ski resort features 800 skiable acres and 63 runs.
Gunnison: The home of Western Colorado University, the city of Gunnison, surrounded by national forests and mountains, serves as a base camp for a wonderland of outdoor activities.
Word of warning: Work rebuilding the highway between Gunnison and Montrose often results in the highway closing for long periods. Always check opening times with cotrip.co before driving this section.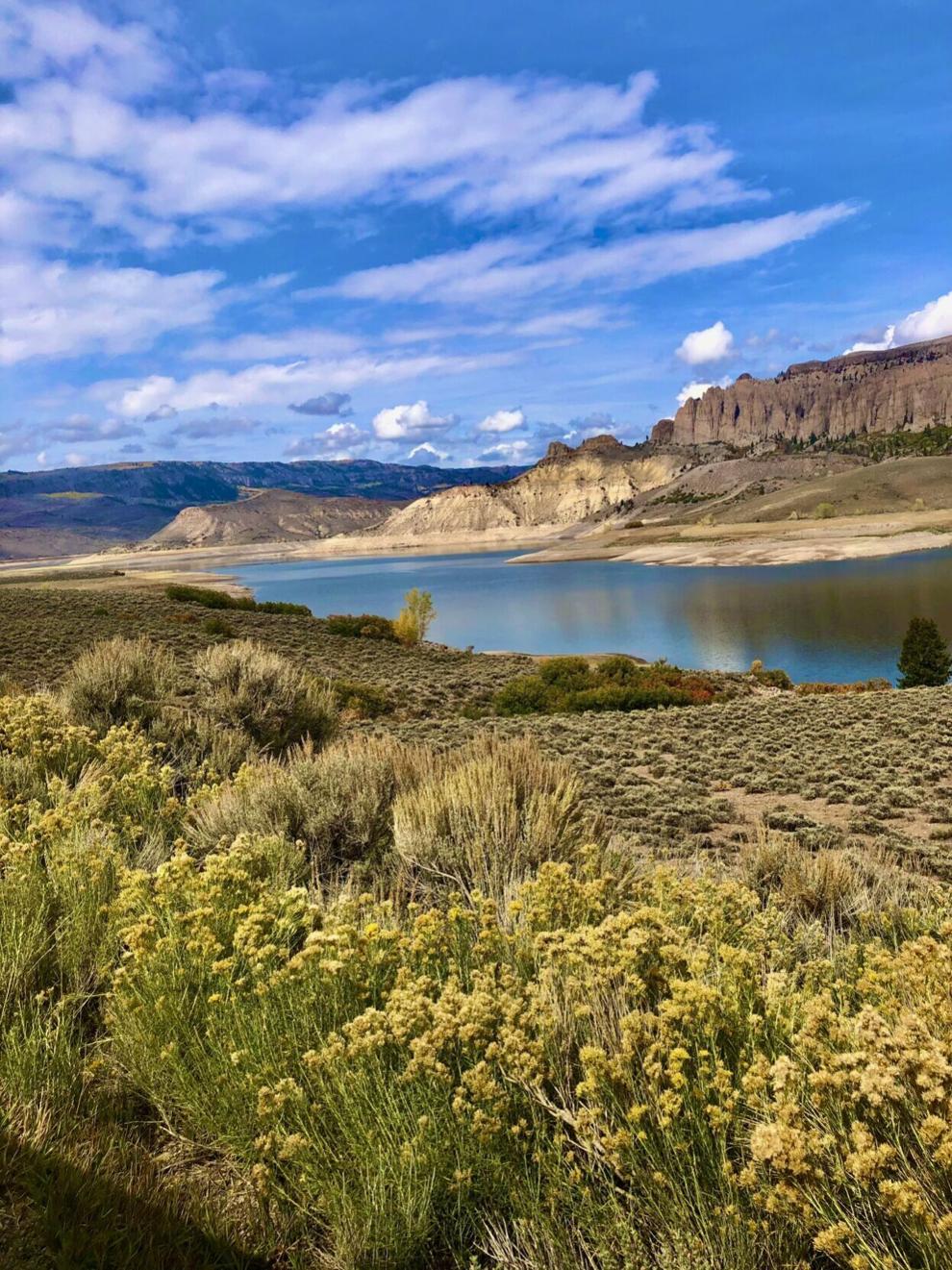 Curecanti National Recreation Area and Blue Mesa Reservoir: Three reservoirs form Curecanti with Blue Mesa Reservoir, considered one of Colorado's largest bodies of water. The reservoir provides for a wide array of cool activities including boating, swimming and legendary fishing of salmon, perch and three-types of trout.
Black Canyon of the Gunnison National Park: A short detour from US 50 to State Highway 347 takes drivers to the Black Canyon of the Gunnison National Park's south rim. So named for its dark, deep, steep, narrow gorge, Black Canyon offers jaw-dropping views, rock climber thrills, hiking, fishing and opportunities for bird watchers to see Peregrine falcons.
Montrose: Surrounded by national parks, forests and recreation areas, Montrose welcomes visitors with a historic downtown, retail shops, restaurants, a year-around water sports park and three museums.
From the center of downtown Montrose, head south on US Highway 550 to Ridgway, then take State Highway 62 (also called the Dallas Divide, a high mountain pass and the geological divide between the San Juan Mountains and the Uncompahgre Plateau), to Placerville then turn east on State Highway 145 and head directly to downtown Telluride.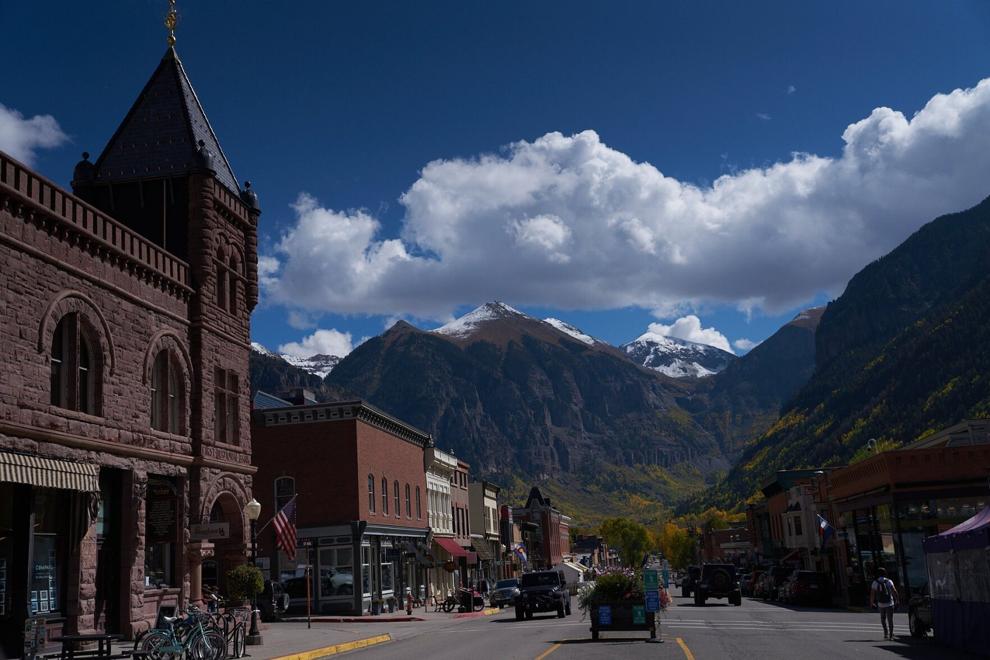 Telluride: Located in a box canyon in the heart of the San Juan Mountains, the area tourists call Telluride is two separate towns. The town of Telluride (at 8,750 feet above sea level) contains attractive old Victorian houses and a main street downtown area sporting good restaurants and expensive boutiques. The higher elevation (9,545 feet) Mountain Village, at the base of the ski mountain, is a European-style ski-in / ski-out world-class resort center.
A free public gondola links the two destinations on a 13-minute ride surrounded by ever changing, but always magnificent views.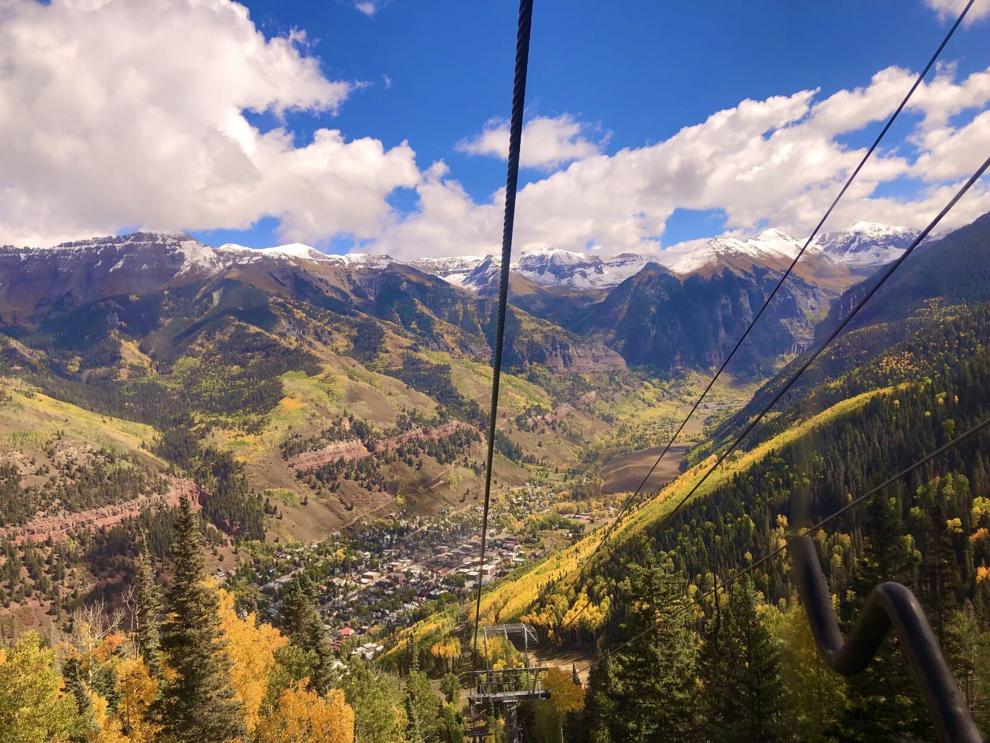 With dazzling snowcapped peaks, 2,000 skiable acres and more than 300 inches of annual snowfall, Telluride lures the ski crowd – in season. A dramatic number of festivals ranging from film to blues and brews, plus just about every mountain pleasure pulls in tourists throughout the year. And the whole shebang seduces celebrities to forsake glitz and glitter for laid-back mountain charm. (Kelly Ripa and Ralph Lauren own property. Tom Cruise just sold his Telluride home for a reported $ 39.5 million.)
• Activities, scenery, driving conditions and prices change with the seasons.
• Weather impacts everything including openings and closings of mountain passes, resorts, parks, attractions, highways and even whole towns.
• Road work can cause delays or force detours. Check status of weather and roads before embarking.
• Follow all local traffic laws, including tire regulations for snow and / or mountain driving.
• Adhere to the Colorado Leave No Trace Principles explained here: colorado.com/careforcolorado
• Cellphone connections can be iffy in the mountains. Download maps before the trip.
• Take care with altitude. Drink lots of water and avoid strenuous activity until acclimated.
• The sun can be intense. Wear sunscreen.
Weather and road conditions: cotrip.org
Road rules and laws: codot.gov
Colorado tourism: colorado.com
Curecanti National Recreation Area / Black Canyon National Park / Montrose: visitmontrose.com
Visit Telluride: telluride.com
.